JK Lee Black Belt Academy's:
2018 Great Midwest Championship
November 3 – Brookfield East High School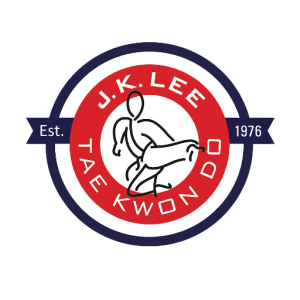 Rules update! Head safety rules will be applied to all color belt sparring ages 12 and under.
Schedule
7:00 AM – Set Up
8:00 AM – Black Belt meeting (meeting is mandatory for all black belts including competitors and judges in the AM session)
8:15 AM – Black Belt Forms
9:15 AM – Black Belt Sparring
10:15 AM – Black Belt Breaking
11:15 AM – Lunch Break & Judges Meeting; Family Form competitors arrive
12:00 PM – Family Forms – all ranks, all ages
12:15 PM – Color Belt Competitors arrive
12:30PM – Demonstration including Grand Champion Forms and Breaking
1:30 PM – Color Belt Forms and Breaking (youngest to oldest)
3:30 PM – Color Belt Sparring
4:15 PM – Black Belt Sparring Grand Champion Finals
All times are tentative and will change according to the number of competitors
Early Registration Ends October 27 at midnight.
All Black Belt Breaking competitors must fill out this BREAKING WORKSHEET (make sure you have v5.0 2018 and not last years, some points have changed).
Please download –  (will be able to fill in from the browser – Chrome, Safari, Firefox)
Complete a fillable PDF for your breaking. (Scroll to the bottom of this page if you are having difficulty).
Email completed form to jkleetournament@gmail.com before October 27 11:59PM
Refer to the Worksheet Demos for formatting.  Submissions that do not follow the example formatting will not be accepted. If you need help, the front desk at your dojang can help submit your form. The Breaking Points Suggestion page can give more examples and ideas. Please submit completed forms to jkleetournament@gmail.com by No later than Saturday, October 27 11:59 PM.  Late submissions will not be considered.
Breaking Points Suggestions updated for Fall 2018! Check out rule updates!
Worksheet Demo – Example 1
Worksheet Demo – Example 2
Notes about breaking worksheet:
The fillable PDF may not work in the Windows 10 native browser "Edge"
Download the fillable PDF and then open it to edit it.
A great free PDF viewer for Windows machines can be found directly from Adobe here. Make sure to uncheck the free offers.
MacOS users can use the native Viewer application to edit the document.
If you still have problems with making this work, let your front desk know at your dojang and they can help you fill it in at the desk and submit it.