Community Service
JK Lee Blackbelt Academy is committed to engaging with our local community.
Every year we host or participate in a variety of initiatives to support our city, neighborhoods, and local schools.
To learn about our upcoming events, please Click Here.
Otherwise, here is a summary of just some of the initiatives with which we get involved over the course of a year.
The J.K. Lee City Youth Martial Arts Program:
We believe everyone should be able to experience the benefits of martial arts! Our inner city school and outreach program was designed to help children and families in underserved neighborhoods. We touched thousands of youth through this 501(c)(3) nonprofit program and reach over 600 students in rank advancing programs every week. Learn how you can help!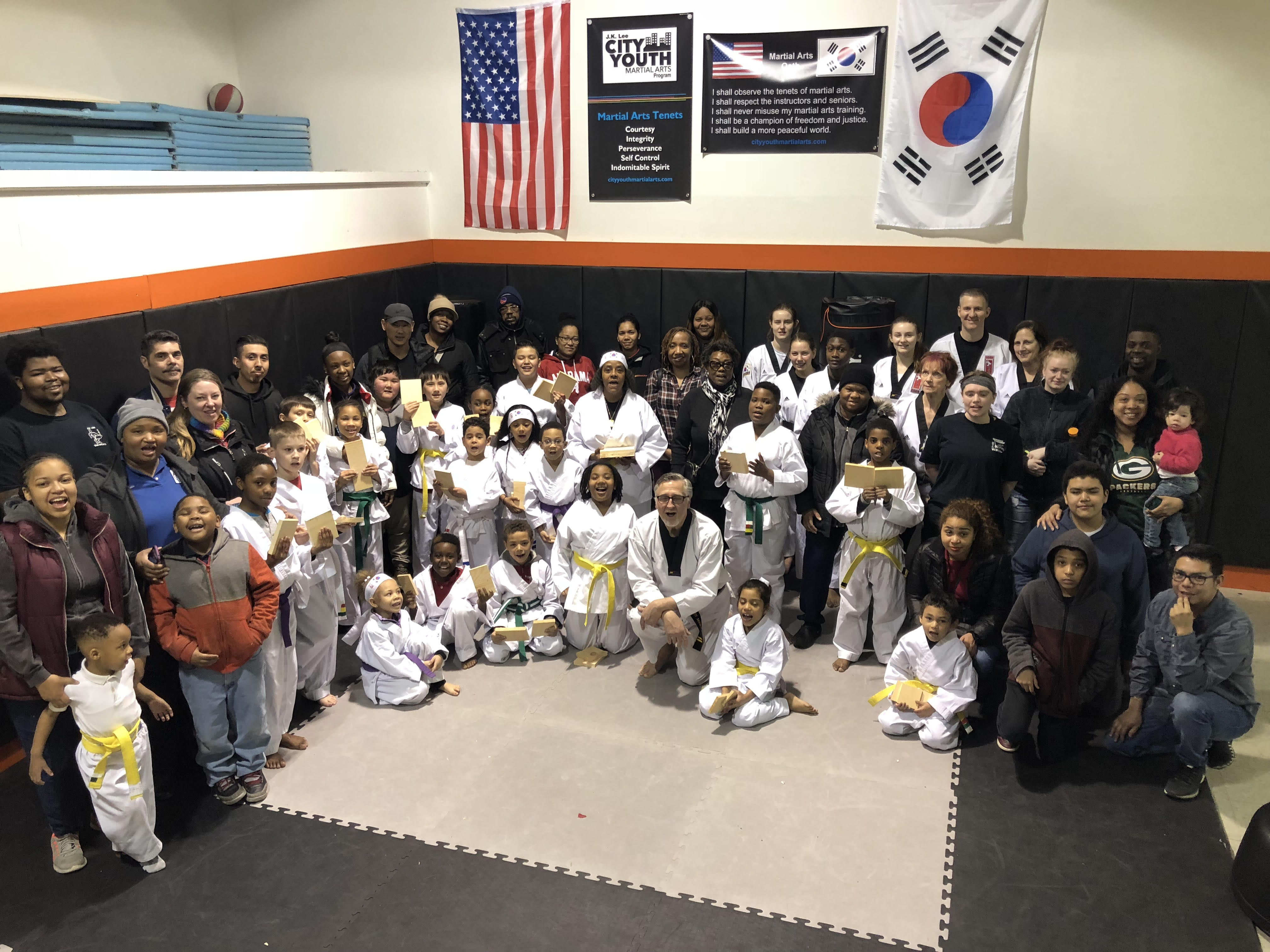 Instructor Mary Palmisano
Instructor Palmisano is a second degree black belt who has been teaching martial arts full-time for many years. Students of all ages enjoy her grasp of curriculum and intelligent sensibility. She began studying martial arts with J.K. Lee Black Belt Academy with her children over seven years ago. She graduated with honors from Baldwin-Wallace College, with a double major in history and political science. She was awarded an Ohio Board of Regents fellowship and then attended The Ohio State University College of Law.
She is a former criminal/juvenile defense attorney. Mrs. Palmisano is the Executive Director of J.K. Lee City Youth Martial Arts, a 501(c)(3) nonprofit organization, that brings the benefits of martial arts to youth and families in underserved neighborhoods. She completed the "Ultimate Black Belt Test" and competed in the Hamnadang National Tournament.
The Annual Board Break-a-thon Supporting Childhood Cancer Research:
Every year all seven schools come together to raise money for a super cause! To date we've raised over ONE MILLION DOLLARS to help end childhood cancer! Keep an eye on our upcoming events so you can break a board at our next fundraiser!