Germantown Location Instructor
We are proud of the team at our Germantown school location. Check out our Germantown school instructor below.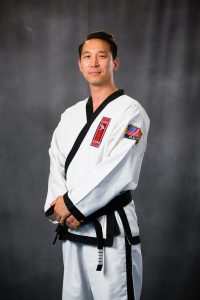 Master Duke Lee
Master Duke Lee started his martial arts training in South Korea at age 7.  He holds a fifth degree black belt in Taekwondo and a red belt in Gum Do – a Korean sword martial art.  He also holds a degree from the University of Wisconsin-Milwaukee in finance.  Master Lee has been the head instructor at the Germantown academy since 2007.
He began his career at J. K. Lee at 17 years old in 1997, teaching at Brookfield and Waukesha before coming to Germantown.  He has considerable experience as a taekwondo competitor, referee, and coach from the local to international level.  Master Lee was the Tri-State Tournament sparring champion in 2000, Grand Champion and center referee at dozens of J. K. Lee tournaments, a Hanmadang World Championship referee, and a translator, committee member, and coach for several Hanmadang National Championships.
Master Duke Lee enjoys giving back to the local community through charitable events like J. K. Lee's annual Board Break-a-thon for Wisconsin's Children's Hospital as well as service for the general public.  He has trained hundreds of children in bully awareness and prevention as well as hosting safety and self-defense seminars for adults. The students at the Germantown location of JK Lee Blackbelt Academy love what Duke Lee brings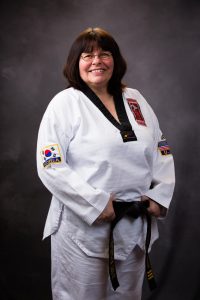 Mrs. Holzberger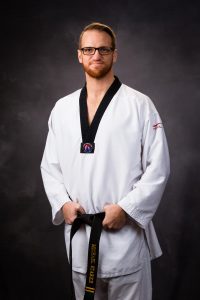 Mr. Starke
Michael Starke joined Tae Kwon Do at age 19 on September 23, 1995. Within 2 years he became an Instructor at the Brookfield location where he taught for a couple years. In 2013 he returned to J.K Lee family. He has been Instructor at the Germantown location since 2014 and now holds a Third Degree Black Belt. He has a family with three children. He is an avid runner, running two 5Ks a week and has even completed a Marathon. In his spare time he enjoys camping with his family at State Parks.