Brookfield Location Instructors
We are proud of the team at our Brookfield school location. Check out our Brookfield instructors below.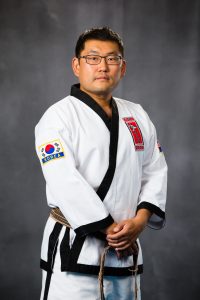 Master Chan Lee
Master Lee, Grand Master Lee's son, started studying Tae Kwon Do when he was five years old. He took over the business aspects of the school after graduating from the University of Wisconsin with a degree in communications. Master Lee is the former Wisconsin state Tae Kwon Do coach and has been featured in the Milwaukee Journal Sentinel and on CNN. His message and mission to improve his students lives was recently the focus of an MTV Made episode.
Master Lee has trained staff at the Miller Brewing Company, worked with local schools and universities including the University of Wisconsin-Milwaukee, and helped train airline pilots and crew following the September 11th attacks. Master Lee has appeared in many martial arts publications. He is an active participant of the Ultimate Black Belt Test and provides consulting to martial arts schools across the country.
Congrats to Master Chan Lee for becoming one of Milwaukee Business Journal's 40 Under 40. He is a top instructor beyond just Brookfield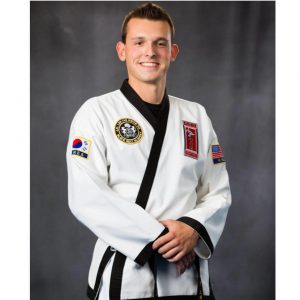 Instructor Ian Glazer
Mr. Glazer started Tae Kwon Do when he was five years old.  He recently graduated from Carroll University with a Teaching Degree in Physical and Health Education and just started full time as a Managing Instructor at Brookfield.  He has considerable experience as a Tae Kwon Do competitor, referee, and coach from the local to international level.  Mr. Glazer was the Wisconsin and Illinois State Sparring Champion, Seven time Gold medallist, Three time Silver medallist for several Hanmadang National Championships, and a Top-Ten Finalist at the World Hanmadang Championships in 2008.
Mr. Glazer enjoys contributing to the local community specifically through the Gilbert Brown Foundation as a volunteer Coach for Mr. Browns Annual All Star Football Camp. For the past eight years, he has assisted in running strength and agility stations and flag scrimmage games for the 200 inner-city youth that attend the camp each year.  He has also trained hundreds of children in bully awareness and prevention as well as hosting safety and self-defense seminars for adults.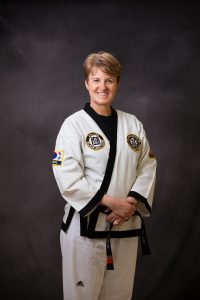 Master Susan Miller
Master Miller began studying martial arts in 1974. She has trained in Pennsylvania, Maryland, Virginia, Washington D.C. and Milwaukee. As a teen she competed in eastern USA, Canada and Puerto Rico. Master Miller has been training and teaching at J.K. Lee since 1990. She implemented a Tae Kwon Do program in the public school system where she works as a school psychologist.
When she started at J.K. Lee Brookfield, Grand Master Lee's holistic concern for the health and well being of his students impressed her and she wishes to continue that work. Master Miller believes that Tae Kwon Do is an effective tool for bringing out the best in children and for the self.